Xiaomi CEO confirms Mi 11 retail box will not come with a charger
A few years ago, when Apple ditched the 3.5mm headphone jack, some Android phone makers were quick to mock the Cupertino-based tech giant's decision, only to follow suit later on. Well, history is repeating itself.
Apple launched the iPhone 12 lineup in October and removed the in-box charger and earphones citing environmental reasons. Xiaomi took a jab at Apple for not including the adapter with the box, but the company is following the footsteps of Apple as its CEO Lei Jun today confirmed that the Mi 11 arriving on December 28 will not have a charger in the retail package.
Jun cited environmental protection as a reason for the removal of the charger from Mi 11's box and said that he's aware this decision may not go down well with a lot of customers.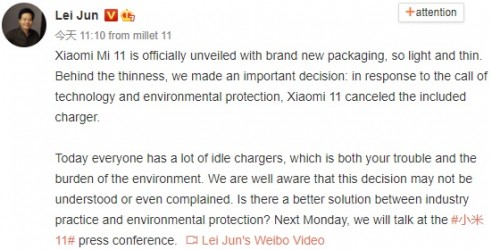 Machine translated from Chinese
Additionally, Jun revealed the design of Mi 11's retail box, which is not only thinner compared to other phones' boxes that come with a charger, but also has a few features of the Mi 11 written on it: 108MP camera, Super AMOLED screen, HDR10+ certification, and audio tuning by Harman Kardon.
Also Read : Xiaomi launches the Mi 30W Wireless Charger with built-in cooling fan in India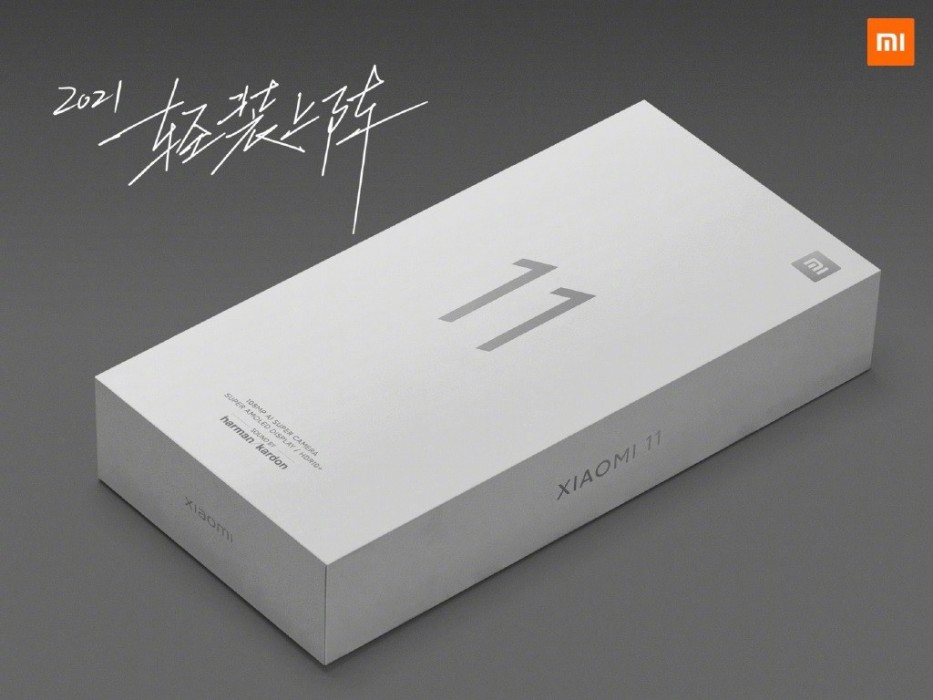 A video posted by Jun showing the Mi 11's box has Chinese text that translates to "Pack light in 2021", which suggests future Xiaomi smartphones will also ship without a charger.
That's hardly a surprise, though, since this is likely going to be an industry trend moving forward, so be prepared to purchase a charger separately for your new smartphone if the one you own currently isn't compatible.
Author Profile