When your Windows PC has network issues, it isn't always immediately apparent where the problem is. It's easy to imagine that your ISP is having issues. However, networking on Windows laptops is not always smooth, and many things in Windows 11 can suddenly cause Wi-Fi networks to break.
Randomly disappearing Wi-Fi networks are one of the most reported issues on Windows laptops. Reasons for network issues vary and can also happen due to Microsoft's drivers or Windows. Windows is the problem in most cases, and the built-in network troubleshooter is recommended.
In Windows 11 or Windows 10, you can head over to the settings app and click on the troubleshoot option, which opens the network troubleshooter, and it can automatically fix the problem.
The problem with Windows 11's built-in network troubleshooter is that it isn't always efficient. That's because settings app features are mostly linked to Windows Updates, and they get updated occasionally. With the next update, Microsoft plans to move the built-in network troubleshooter to the "Get help" app, which is updated via the Store.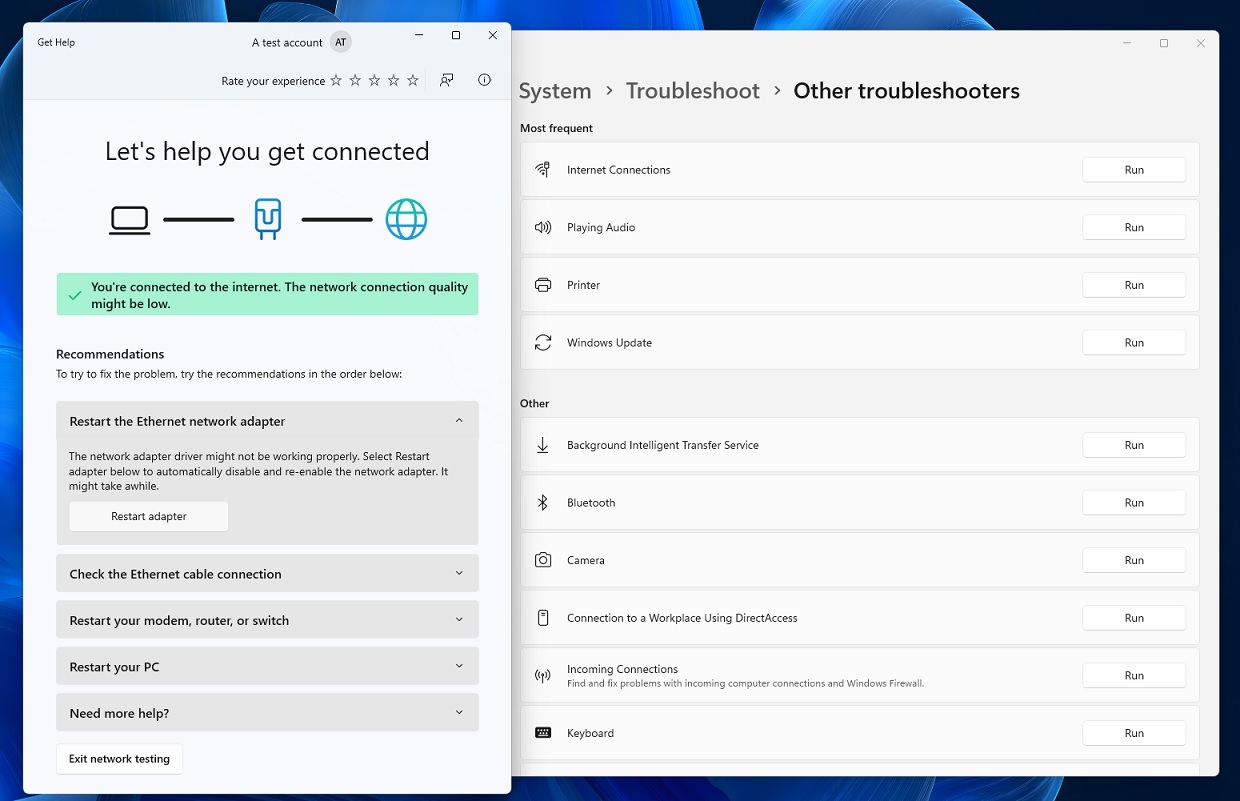 If you have a wireless connection or broadband connection, there's a new way for you to fix things. Microsoft understands that internet issues on Windows can be annoying and hurt your productivity at work.
To help you get back online, Microsoft is introducing a new Network Troubleshooter experience powered by the "Get Help app".
The app has been updated with new APIs that diagnose problems and help you resolve Windows network issues. Microsoft plans to target the 30 most common connectivity issues for now. Still, the list will be expanded in the coming months.
It is also worth noting that the new API-based solution is much faster and offers better suggestions.
In addition to the new network troubleshooter, Windows 11 Build 25276 also made several other changes to the OS. For example, it updated the design of legacy dialogs, such as the "compatibility error" dialog. The new design is a work in progress, and users may have issues with it in the dark theme.
Another new feature in the update is the ability to create a kernel dump using Task Manager. This is yet another developer-focused feature in Task Manager, and it's in addition to the existing "Memory dump" for user mode processes.
Author Profile