Google has already announced the Android 12 operating system and the tech giant is expected to roll out the stable version of the same sometime this month. Smartphone manufacturers are expected to launch their custom mobile OS based on the latest version of the Android OS.
In line with that, OPPO is also gearing up to launch ColorOS 12, and today, the China-based company has confirmed that the latest version of the ColorOS will be officially unveiled in China somewhere between mid to late September.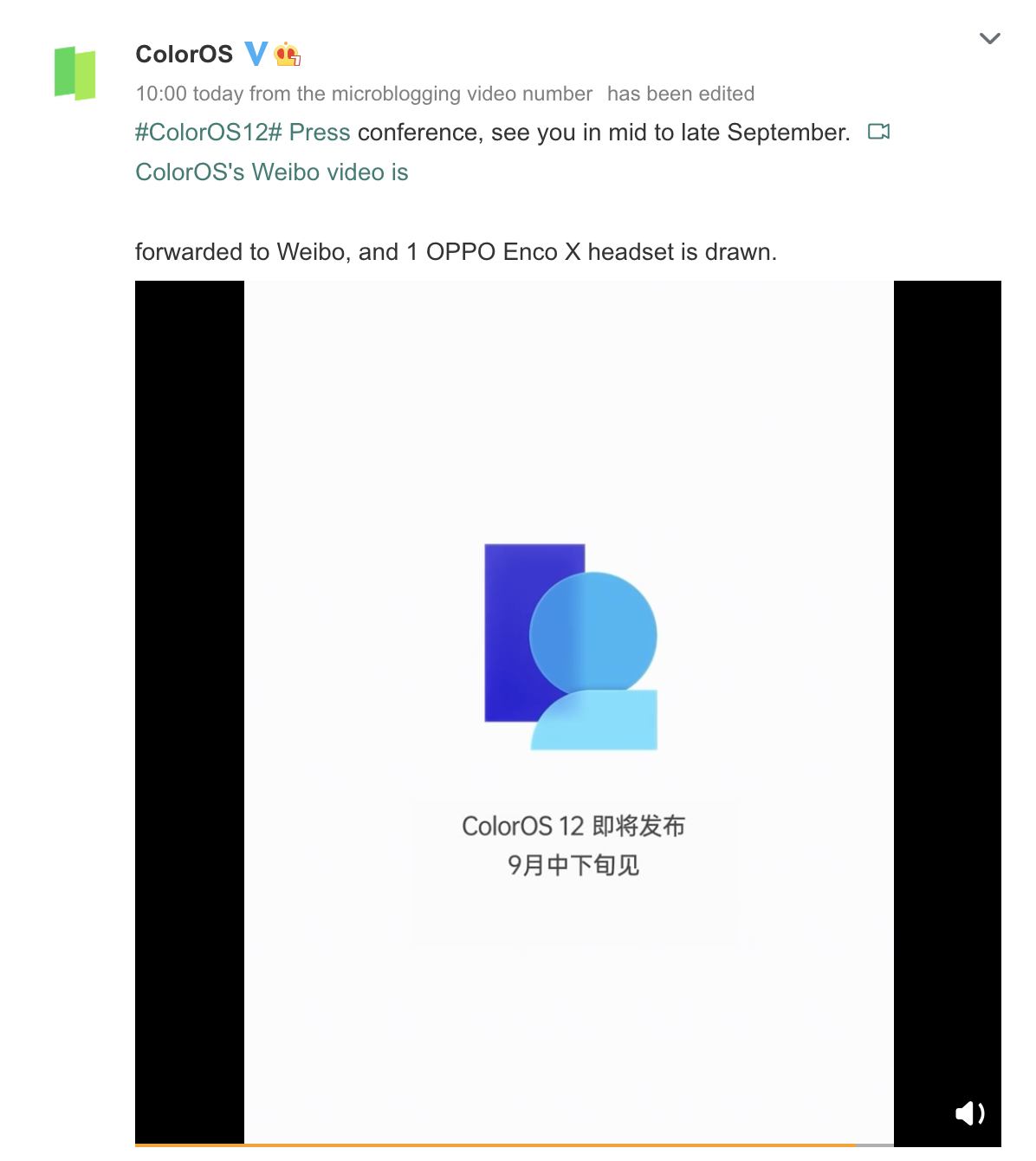 OPPO is yet to officially reveal the exact launch date for the ColorOS 12 but given that it's already the second week of the month and there are several major launches scheduled to take place in mid-September, the company is likely to unveil the latest version of its custom Android overlay towards the end of September.
Before OPPO announces ColorOS 12, the stable version of the latest Android mobile operating system, Android 12, will be rolled out by Google. OPPO had launched the ColorOS 11 soon after the Android 11 stable built was announced and we expect the same to continue this year also.
The new OPPO software is said to come with a new feature called 'Cross-Screen Interconnection', which is similar to the Huawei Multi-Screen Collaboration. The company is also tipped to adopt several new features from Chinese Android skins, including the likes of MIUI from Xiaomi, Flyme from Meizu, Smartisan OS, and HydrogenOS.
Given that OnePlus and Realme are virtually sub-brands of OPPO, the ColorOS 12 will also make its way to their phones as well. The OnePlus phones in China will run ColorOS while the global models will continue to run OxygenOS. As for the Reame UI, it is just a tweaked version of ColorOS.
To know more about what new features OPPO has added to its own custom user interface for the Android operating system and when the ColorOS 12 will start rolling out to compatible devices, we'll have to wait for the official launch event later this month.
Author Profile