EVE-NG is a network emulator which allows you to import various devices into a virtual topology that you can configure. This gives you real hands-on experience with the things that we want to learn and provides you with a safe space to make mistakes and not of to spend a lot of money to buy physical equipment to learn with.
Are you preparing for a specific certification and want to "lab" the concepts yourself. Or do you want to run a POC (Proof of Concept) that a specific solution will work or won't work then EVE-NG Is perfect for you!
For trying and testing all these things, You need Cisco Images which you need to copy in the specific folder inside root of eve-ng with the help of Winscp or filezilla. If you don't have any of these programs already installed. You are advised to download and install it and if you want to know how to start with Eve-ng installation follow the below link and proceed with the installation
Also Read : How to Download and Install Eve-ng Network Emulator
Although there is huge list of commands and installation process of installing a image to the eve-ng but as I have done the one time investment of my time to do so. I will provide you the already prepared image files which you just need to copy to the folder and set few permissions and you are done. You can use those device seamlessly and prepare for your lab.
Switch On the Eve-ng VM and check for the Ip address .
Open filezilla or winscp and login to the Eve-ng server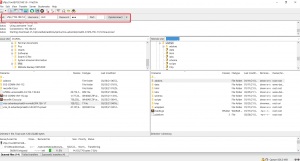 Path where to copy the folder provided in download [/opt/unetlab]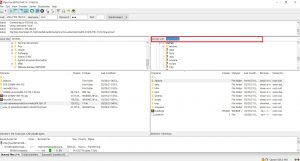 unzip the folder to same name and upload to the specified folder above and then go the VMware and login to the eve-ng with your default username and password. Once you are in the VM set permission to the folder with the below command. Just copy paste this command in VM
/opt/unetlab/wrappers/unl_wrapper -a fixpermissions
You are all set to create your first lab, Login to the eve-ng through browser and click on the node and see for all the available cisco images which you need to get started.
This is all about how to install image in Eve-ng, if you still have doubt or need any assistance just comment below in section or reach out at info@www.networktips.in, will try help in all possible ways. Signing off as of now.
Author Profile